Finland: Utsjoki and the Far North
Utsjoki was the northernmost destination on our Finland Trip and about as remote as we could get. While salmon fishers come in summer, winter is the season for watching the Northern Lights. Read more about our time in Utsjoki.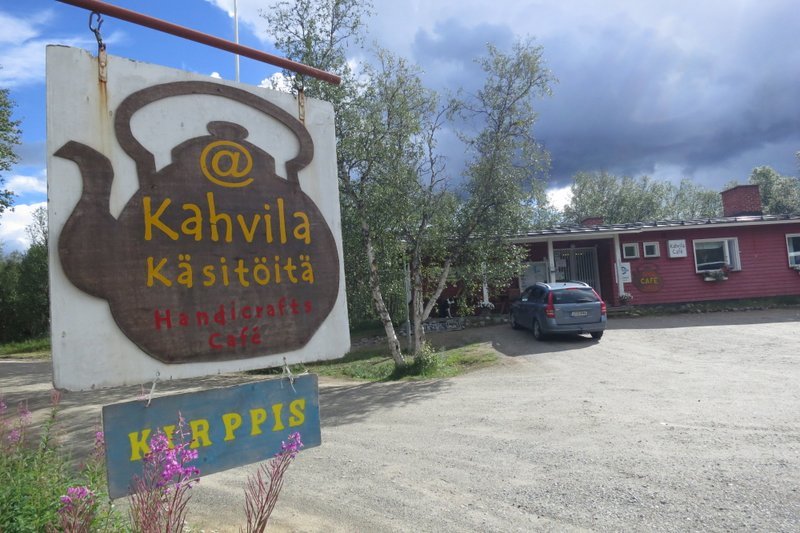 Utsjoki lies at the northernmost end of Finland, where the Utsjoki River flows into the Teno River, which is the border between Finland and Norway. The population is given as 1,200 in 2016, but that includes an area far larger than the little crossroads village. Nearly half this population speaks the Sami language. Here's a cafe, craft shop and very limited convenience store.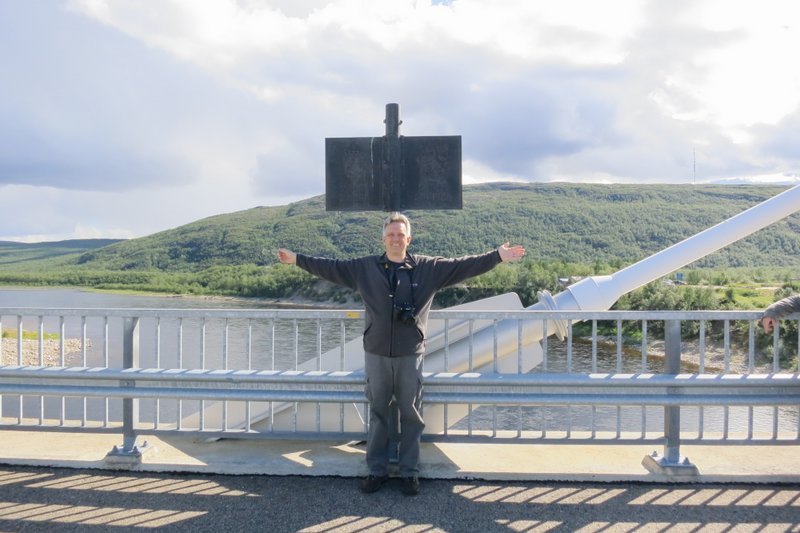 Straddling the border between Finland and Norway at the center of the Sami Bridge over the Teno River. No passport required, of course.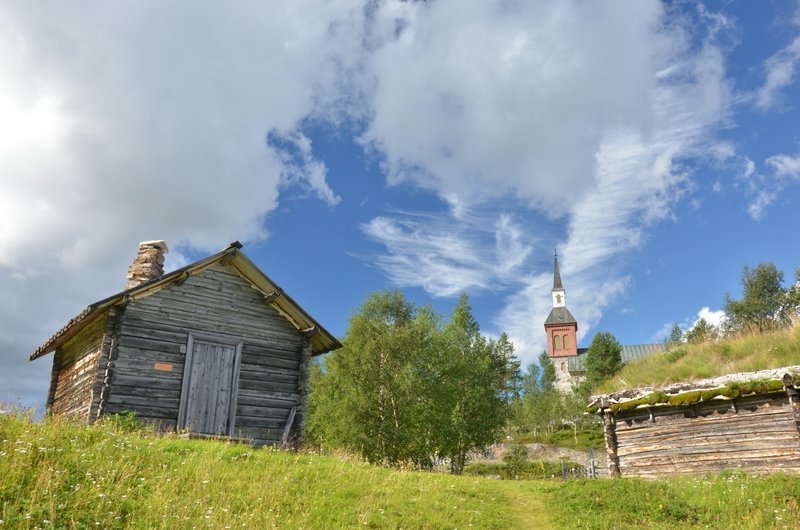 Mantojärvi, an historical Sami village is preserved just south of Utsjoki and the community's 18th century church lies across the road. There is also a craft shop within one of these structures selling local products, crafts and Sami items.
The Nature Information Hut has information about the geology of the region as well as the Sami culture.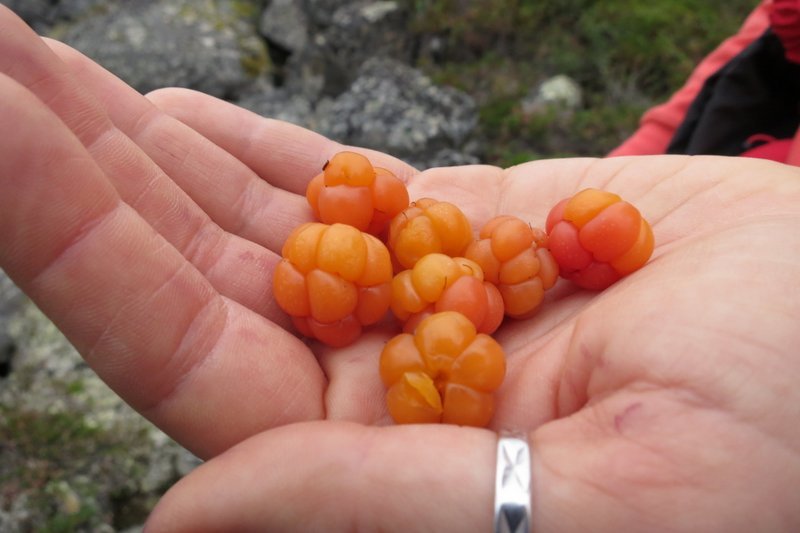 Cloudberries along the 3.5-mile Geological Nature Trail.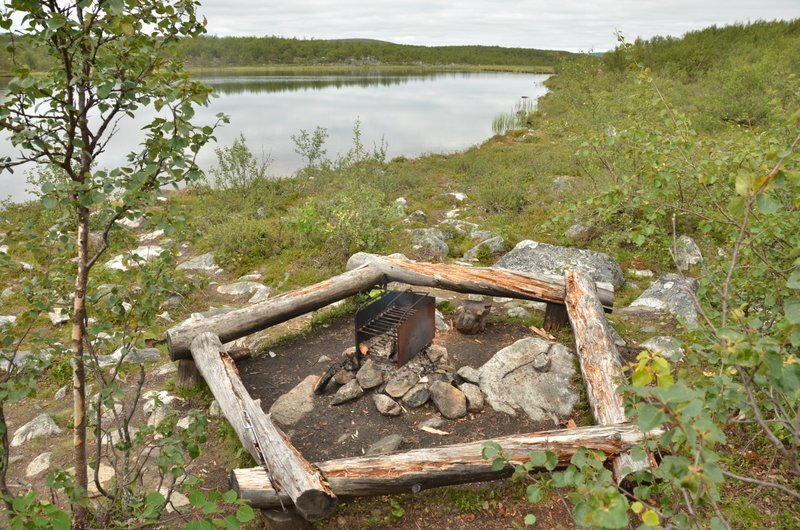 Fire rings, typically with grills, are common in Finland's many national parks and preserves, as are free shelters and simple hiker cabins and even free firewood. While much of nature is untouched, the services provided — not to mention the wireless and data access — are quite impressive.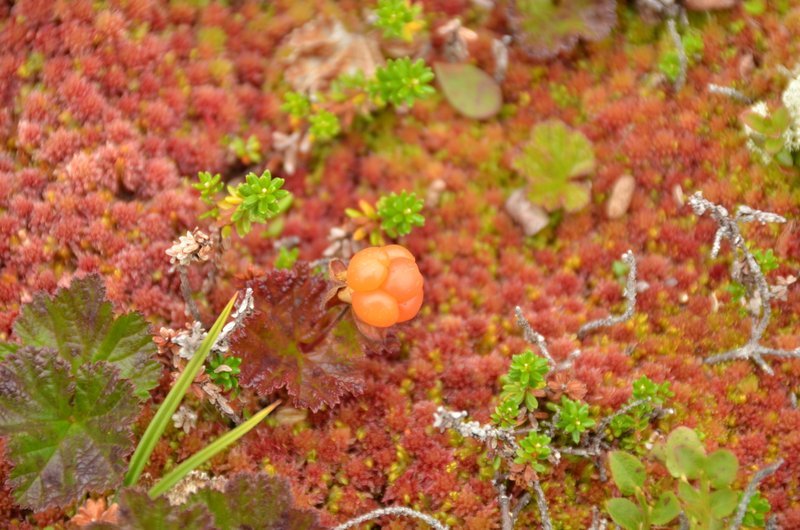 Cloudberries require a wetland environment and high up in the fells springs or melting ice under the peat provide the necessary moisture for the coveted berry.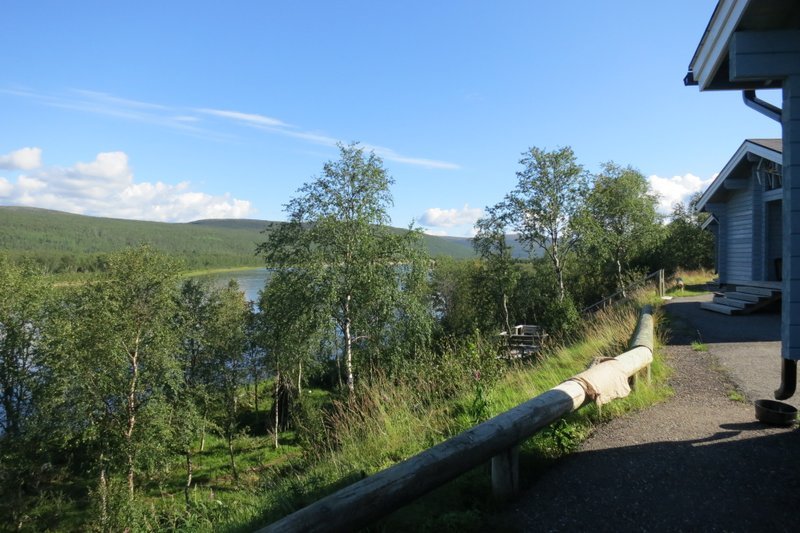 We stayed in one of four cabins of Aurora Holidays, about a 10-minute drive east of the town.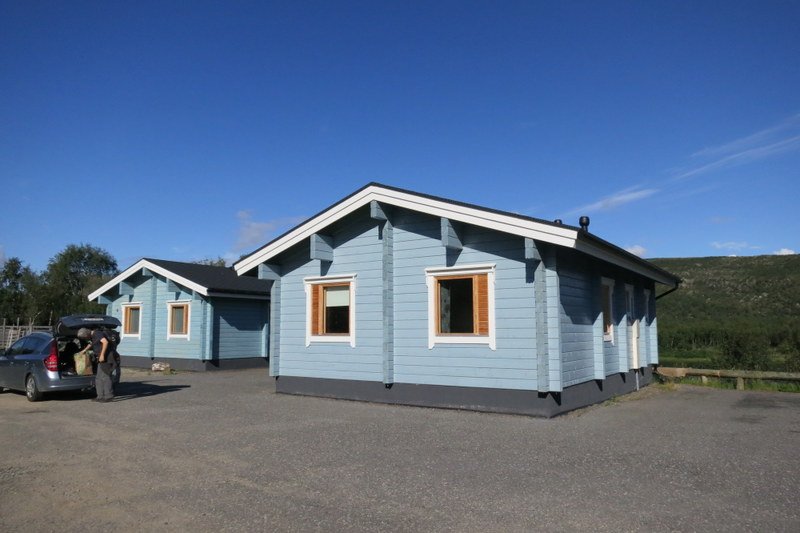 Each bedroom has two beds.
Plus a sauna, naturally.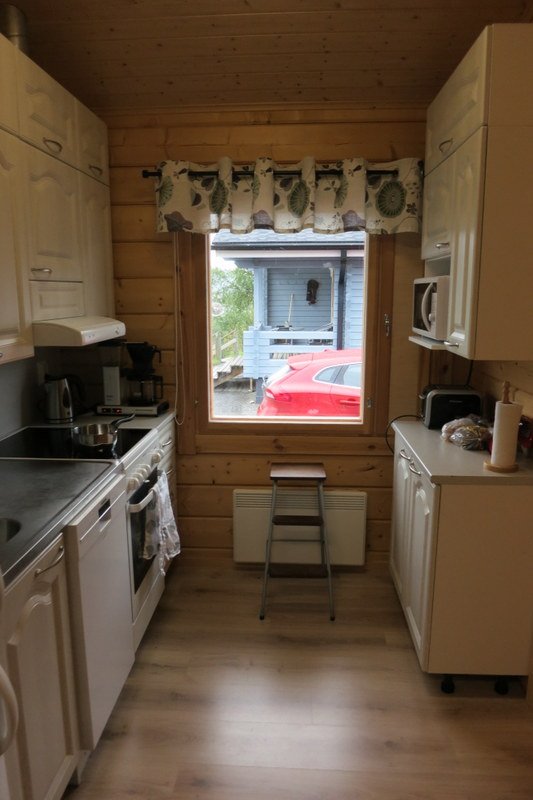 And a nice kicthen.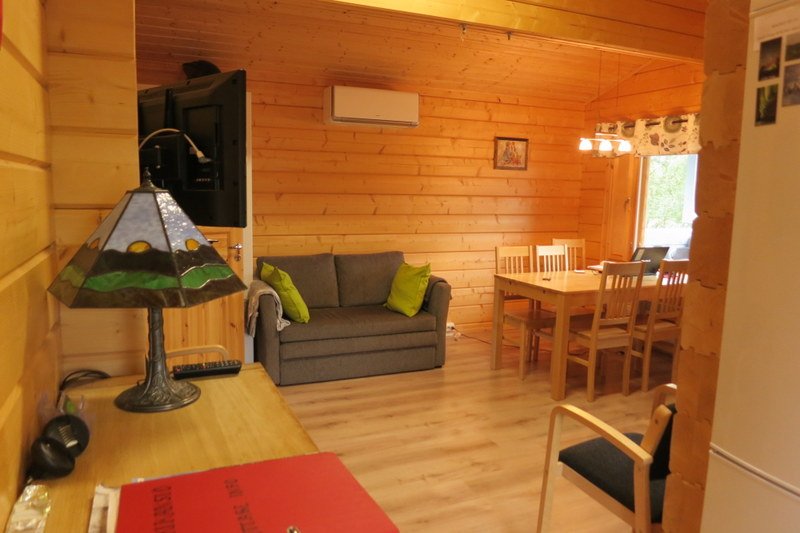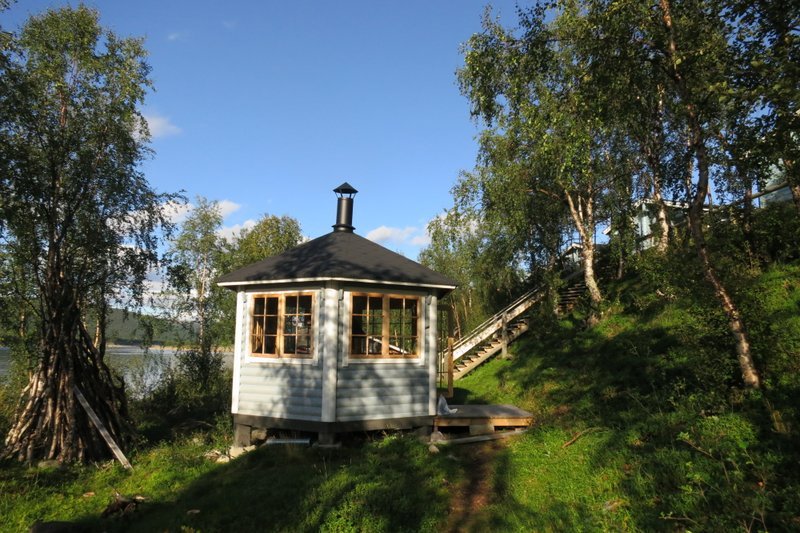 Aurora Holidays has a gazebo just down the river bank from the four cabins, and within is the best damn wood-fire grill I've ever encountered.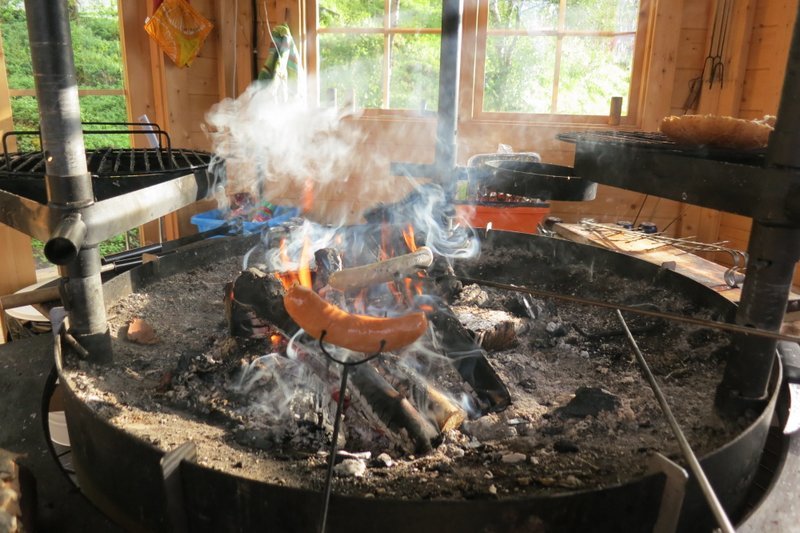 Check out the three grills, each of which can be raised and lowered as well as swung in and out of the fire.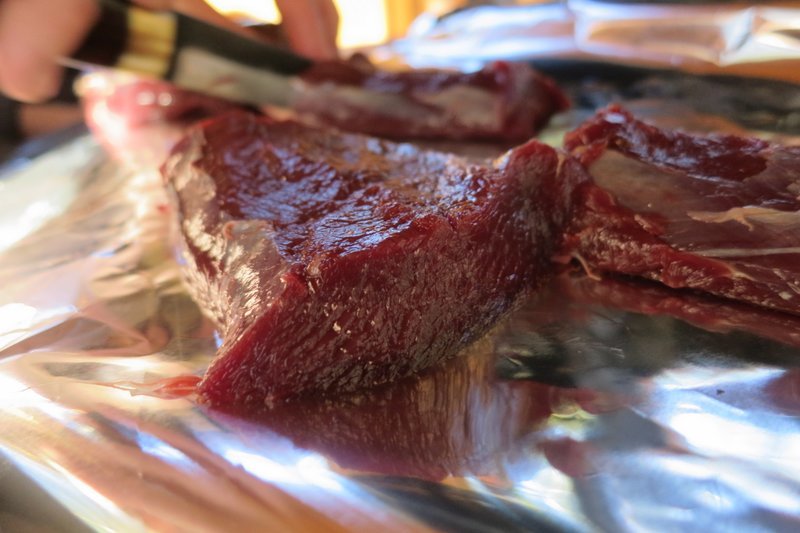 For our farewell dinner, our host Tiina Salonen brought out fresh reindeer meat for the grill. No marinade or seasoning necessary. Absolutely fantastic.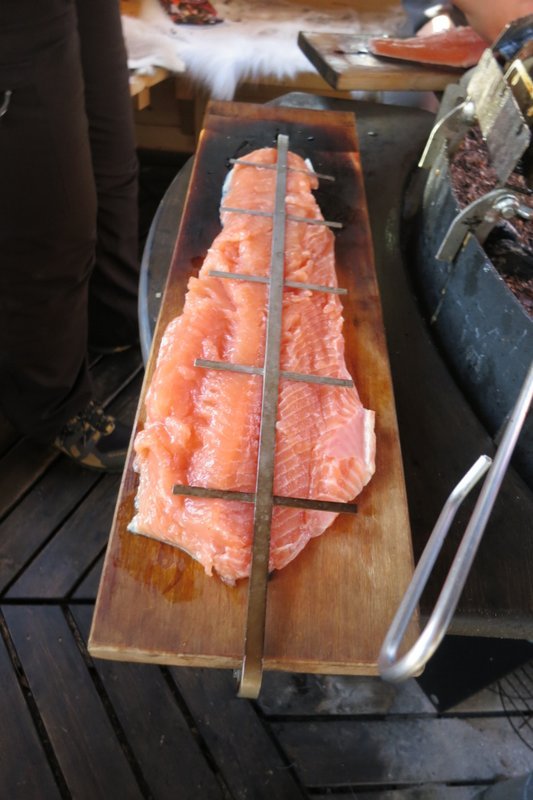 Tiina also brought salmon, which she cooked on this special cedar plank set up to lean over the fire from the side.
Juustoleipa — Finnish "bread" cheese — is grilled and served with cloudberry jam.
See more posts from our Finland Trip.