HELPFUL LINKS:
American Embassy Locations &
Visa Requirements for Americans
HOTELS
While I still book a lot of hotels with Agoda (see below), our recent long trips have typically involved AirBNB. If you haven't tried them yet, you should. It is free to sign up and have a look around. On a recent month-long trip in Europe we averaged $55/night, including Helsinki, Krakow, Strasbourg, and Paris.
RECOMMENDED I have had lots of luck with Agoda.com, especially in Asia. Sign up with them and get member points for your hotel stays which turn into gift card-type values off of future bookings. They encourage user reviews which remain very current (like Trip Advisor but IMHO cheaper prices, no questionable reviews, and much easier to get right to booking). Plus good neighborhood maps to see where your hotel is or what other hotels are nearby. I like their customer service as well: pay later options, sweetheart limited time deals, easy cancellation with clear rules, and quick responses when I need them.
Booking.com and Agoda have a sort of partnership thus offering you more variety globally. However, Booking.com doesn't have that reward program, and Agoda rewards don't often work outside of Asia properties – an exception being a few major chains such as Holiday Inn, which I've managed to book for free with Agoda points in the US. Both sites offer pretty darn good rates though, and I use them frequently.
HotelsCombined searches multiple other booking sites for the best deals, saving you the trouble of double-checking prices:

I've also found good luck with Expedia.com, especially when Agoda comes up short which can happen outside of Asia (though their hotel list is growing there too.)
For the budget-minded among you, hostels are a great value. Not all hostels mean dorm beds only, some have doubles and triples or even single rooms. Check out Hostelworld (same company as Hostelbookers and Hostels.com) for some pretty reliable deals. The listings show good information and they gather ratings from clients who have stayed at each of the properties. You end up with a percentage ranking which is based on the composite score of six categories: Character, Security, Location, Staff, Fun, and Cleanliness.
I find a lot of friends still getting great deals at Hotwire. Compare them to Hotel Travel above.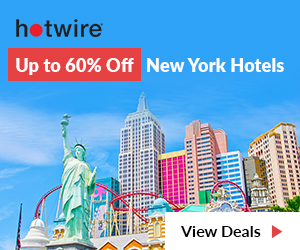 FLIGHTS also consider Trains and Ferries! Also did you know you can easily book bus travel in to 700 cities in 16 European countries via Flix Bus? I've used it in France and Germany. Cheap and easy: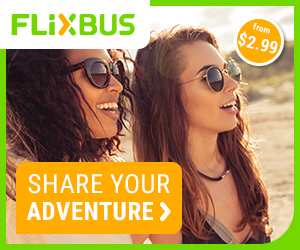 Tips:
Buying plane tickets is like playing the market sometimes. You never know when that "buy" price is going to show up. Use fare tracker sites such as Airfare Watchdog or even Yapta, which will help you get a refund from the airline if a ticket price goes down soon after you book.
Choose your seat wisely. Is this seat too close to the restroom? Is there an electrical box blocking my leg room? Check with TripAdvisor's Seat Guru (it's free).
Not sure where you want to go, just looking for the cheapest options? Try out Kayak.com's Explore option which shows the prices of every place from your home or chosen airport.
These are my two preferred sites at the moment. Jet Radar is new for me, and I've found some pretty great flights on it. CheapoAir, however, still offers me most of my best deals:
Other popular flight searches I'd recommend:
Also, check out the esteemed BootsnAll for Discount Airfare, Cheap Hotels, and Around the World Airfare
PHONE CARDS & DATA
Most airports will offer some sort of SIM card purchase for use in a SIM card-ready unlocked phone. My own phone company, T-Mobile, offers Unlimited Data and Text in 210+ Countries and Destinations, all at no extra charge
, so I rarely get SIM cards now. But many readers of The Mad Traveler have purchased OneSim cards which cover multiple destinations and are easily rechargeable. Plus you can get it sent to you before your trip so you are ready to go. They get some high-profile endorsements from NY Times, PC Mag, and more. They have many plans and options, so check them out:



TRAVEL INSURANCE
There's nothing sexy about dropping money on insurance, but when things go wrong you'll be quite sorry if you don't have any. The internet is loaded with the horror stories from lost bags and missed flights to serious medical evacuation and even death and remains shipping. We don't want to think about such things, so give yourself a break and get insurance and you won't have to. Rates can vary depending on your destination. That can mean a cost savings if you are going somewhere cheaper or lower risk. Also, most travel insurance policies have a long list of exceptions. Ziplining? Snorkeling? Many policies do not cover even the slightest risky activities. Some companies break them down into two tiers of risk – and covers them. I am not a frequent enough scuba diver to get DAN membership and its member dive insurance, so I opt for policies including such coverage on trips where I may be snorkeling or diving.