Where to stay and eat in Indianapolis for the Big Ten Championship Game
Since 2011, the Big Ten Football Championship game has been held at Lucas Oil Stadium in Indianapolis, IN. If you are going to the game this year (or merely going to Indianapolis to visit the zoo, the Kurt Vonnegut Museum, or to stuff yourself silly on great food in a city listed by Condé Nast Traveler as America's most underrated foodie city) then we've got a list of favorites here for you. Don't miss the many events surrounding the game, including the Big Ten Fan Fest at the convention center and the Meijer Tailgate Party on Georgia Street.
Best Hotels in Indianapolis for Big Ten Championship Game: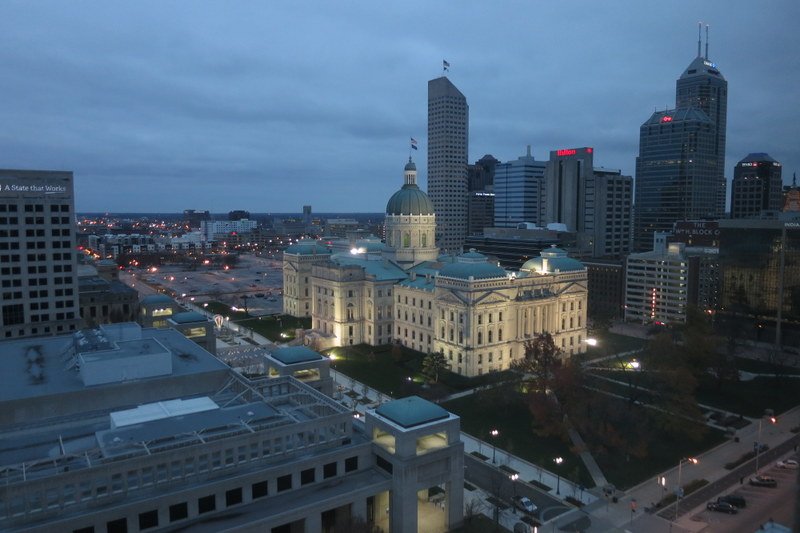 Nice view from our room, eh? This is the Marriott Downtown, one block away and one of the teams will likely be staying there. Great location and a chance to run into your players in the lobby. The Westin is right next door and home to the other team that weekend, and linked to the convention center (which makes a nice warm passage to Lucas Oil Stadium if winter digs in that night). The closest hotel to the stadium is the Holiday Inn Express, directly across the street from the game. Check for others if these are full:
Favorite Indianapolis Breweries:
I'm a craft beer guy (see my brewery travel guidebooks?), so of course I have to recommend some local brews:

The taproom is tucked inside a big production brewery. Osiris Pale Ale is one of three regulars, but don't sweat it if you are not a hophead: the other two are a cream ale and the notable Wee Mac Scottish-style Ale.

Central State Brewing is another fine Indiananapolis brewery (specializing in "Brett" beers, ie. fermented with Brettanomyces, a "wild" yeast that adds some funkiness, fruitiness or acidity to the beer – not necessarily sour). To try their brews stop in at their exceptional beer bar The Koelschip. Of the 12 taps, about half are from Central State, plus a fine selection of others. Add to that a list of bottles/cans, again with a heavy showing from Central State, and a wine list.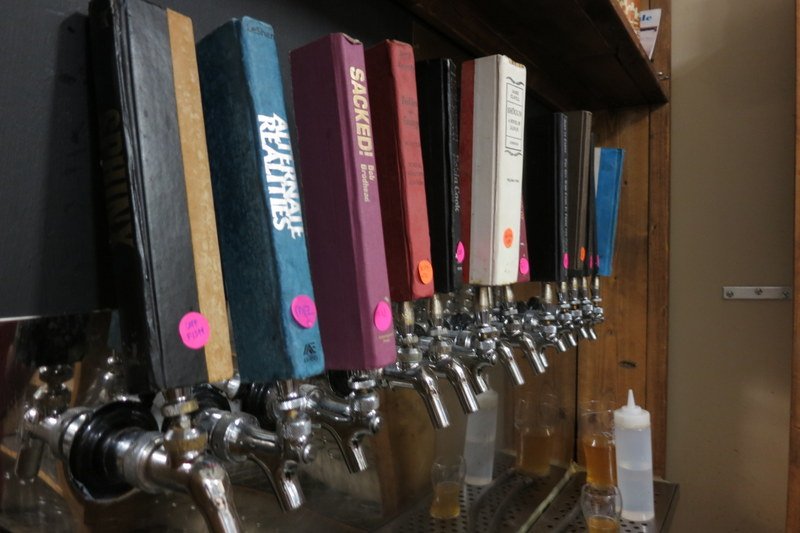 Maybe I am just a sucker for literature puns, but I liked the beers here a lot. This little hole in the wall is a bit out of the way from downtown, but I had to list it. Nancy Brew and the Hoppy Boys? Where the Mild Things Are. Blonde With the Wind. Cream and Punishment. Yes, pun-ishment. And yes, there is a bookstore attached.
Favorite Indianapolis Breakfast: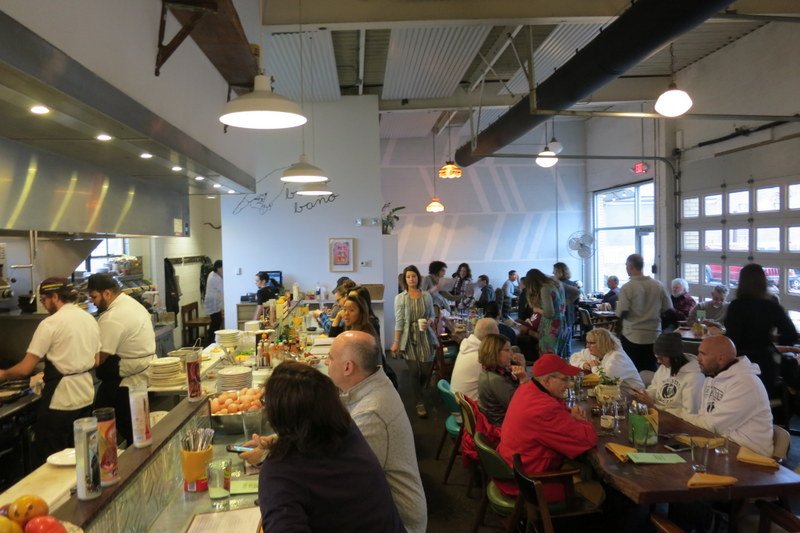 What can I say? This is my favorite place in Indy. We went every day for breakfast/brunch. There's too much to try and the menu changes. We were so geeked out about the food, and flooded the Instagram accounts each morning. Like food porn? Here's some of what we ate at Milktooth. Dying to return. They also serve Bloody Marys and Micheladas, as well as several other drinks and spirits. Great coffee too. Look for the X-Files Scully votive candle.
Favorite Indianapolis Lunch: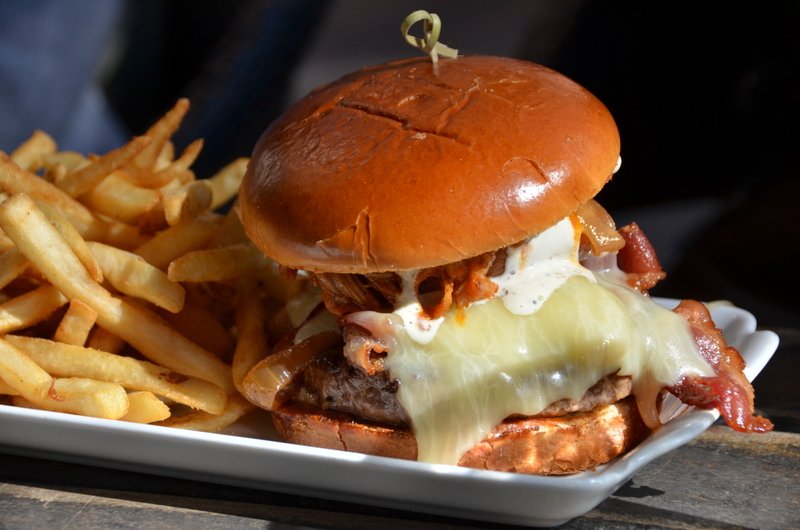 Really solid burgers cooked to order and a great tap list topping 16 local brews. I ordered the Bourbon Burger, with bacon, peppercorn-bourbon glaze, and horseradish havarti cheese.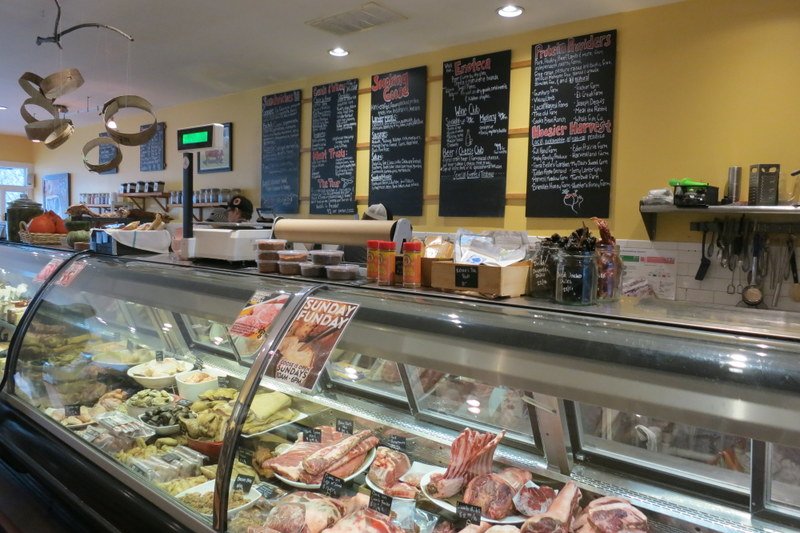 Goose the Market is a butcher/deli and it makes some gorgeous sandwiches and daily soups. We hit this place on the way out of town to take it to go. I hope you read Italian food: I had the Batali with coppa, soppressata, capocolla, provolone, spicy giardiniera, romaine lettuce, marinated red onions, tomato preserves, and mayo. Grab napkins.
Favorite Indianapolis Dinner: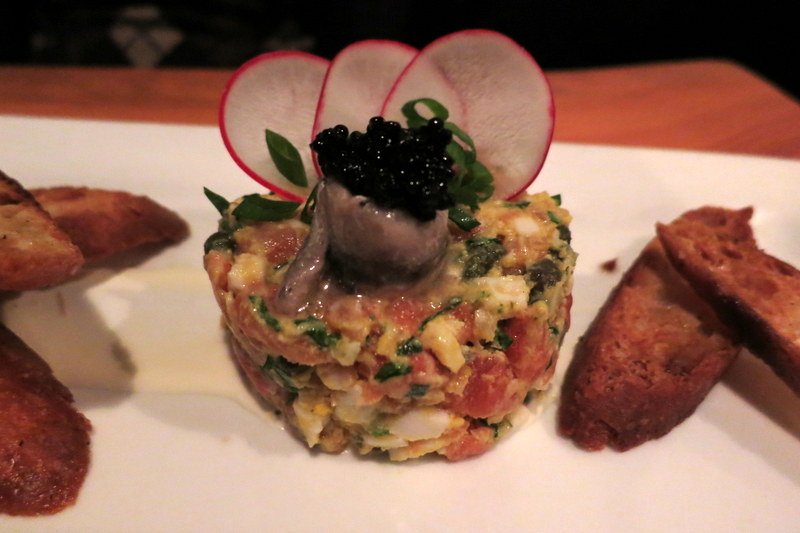 A nod to local boy made good, Kurt Vonnegut, the meals are inventive and delicious, and some serious cocktails going on here. Entrees come small, medium or large – great for sharing – and the chefs source locally.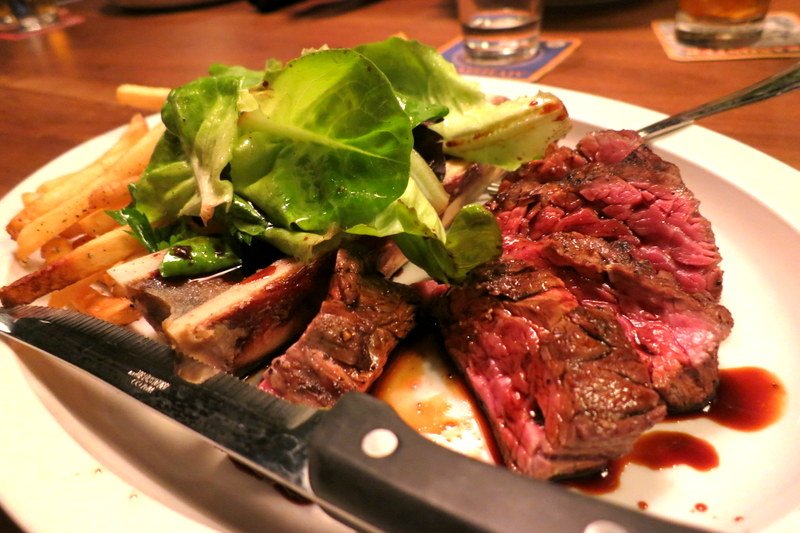 Upscale quality but reasonably priced; communal tables and you can come in jeans. This farm-to-table place with a constantly changing menu. Plus good wine, excellent cocktails and a rum bar topping 100 varieties. The 8 beer taps are smartly chosen.
Other Things to See in Indy:
Too much to list here and even our favorites but scratch the surface. But if you are a literary geek, the Kurt Vonnegut Memorial Library (Museum) is a pilgrimage you shouldn't miss. Got kids with you? If dinosaurs crashing through the walls of the building outside aren't enough to draw you to the Indianapolis Children's Museum, I don't know what is.