Milktooth: Delicious Breakfast in Indy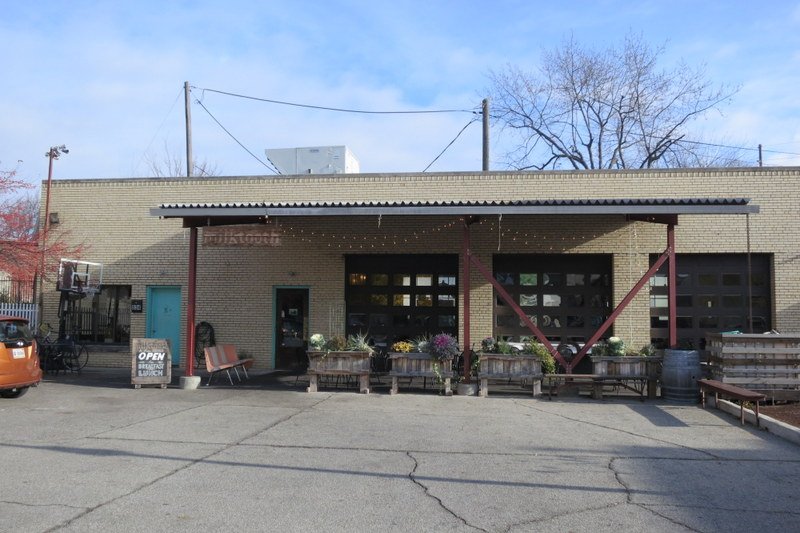 As we indicated in our post about the best places to eat and stay in Indianapolis, Milktooth Restaurant stood as out as a phenomenal breakfast/brunch stop. We tried as much as we could fit in our bellies and went back again the next day. And carried out some fresh baked goods on our last morning. It was shameless. Feast your eyes on this feast for your eyes. We are awful for even showing you all this because it may not even be on the menu when you get there. But trust me: whatever IS on the menu will live up to the reputation.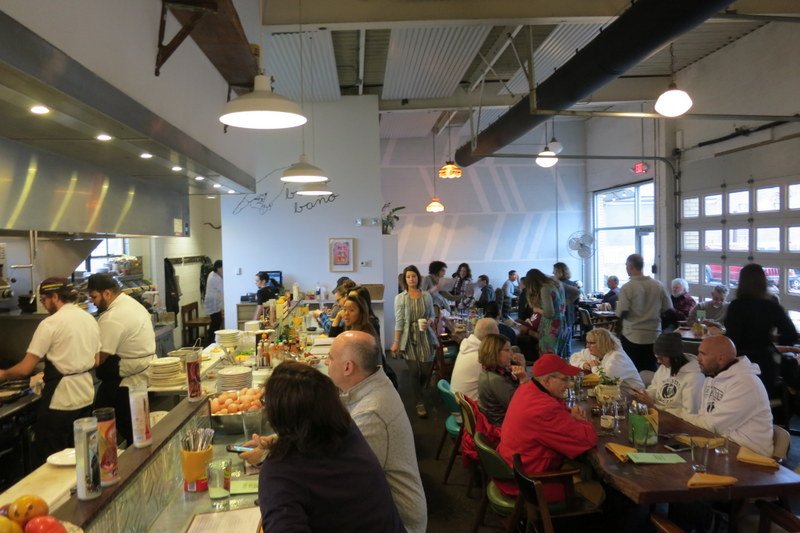 If there's a wait for a table, there's may also be some counter spots open.
This was a savory pancake topped with shredded lamb.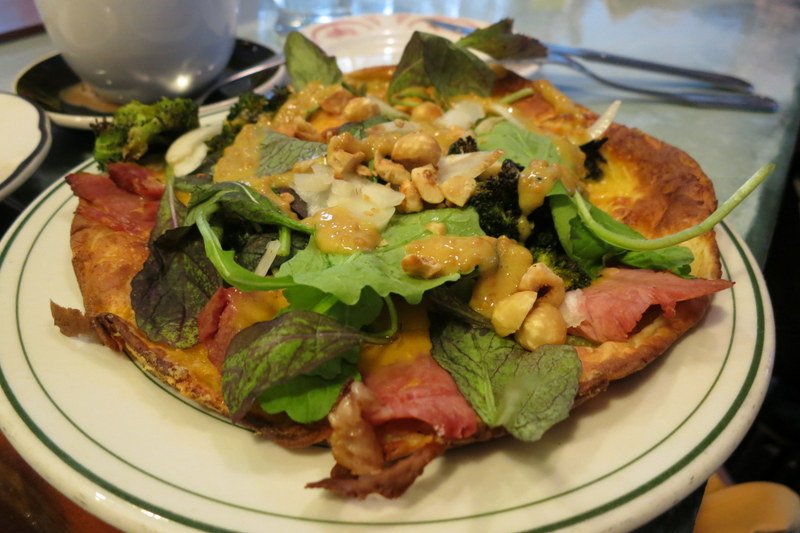 Dutch baby pancakes are a specialty with varying toppings.
Ahi tuna, capers, tomato, arugula, on a bagel.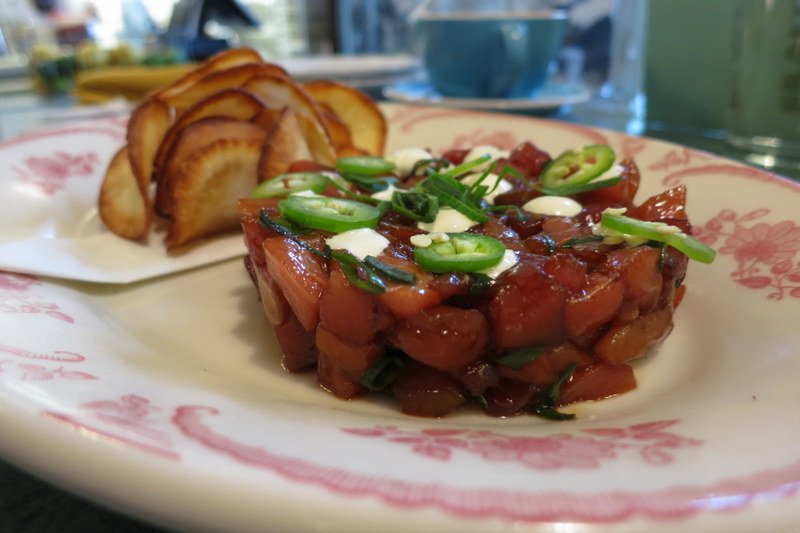 Tuna tartar.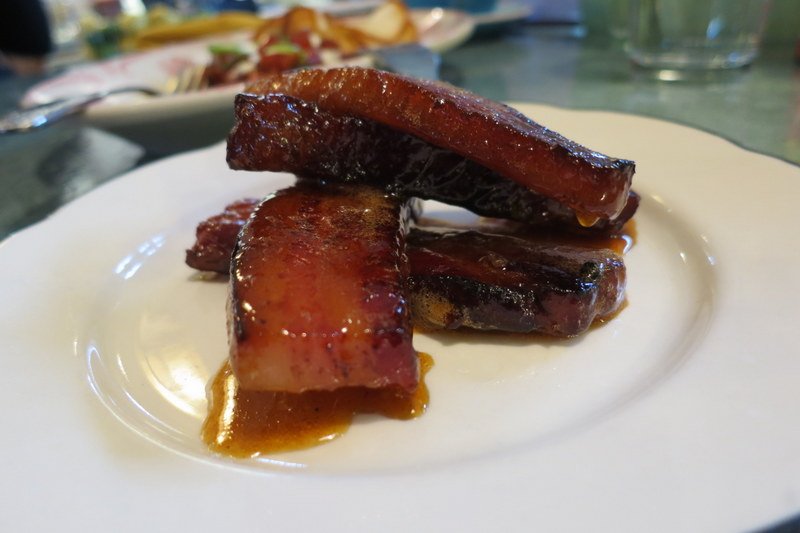 Sorghum-glazed bacon.
A different take on breakfast biscuits.
Mother never made porridge like this.
Some excellent crunch and chewy waffles with pomegranate seeds and granola.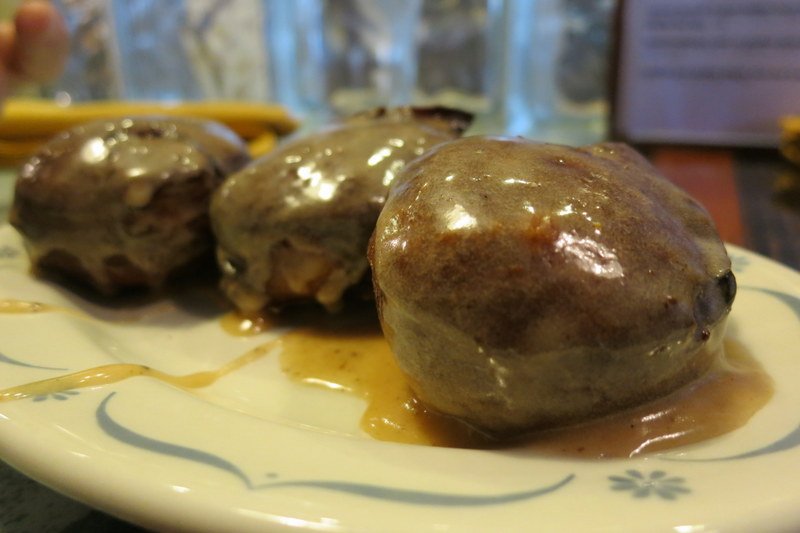 Hot, sweet, melt-in-your-mouth donuts.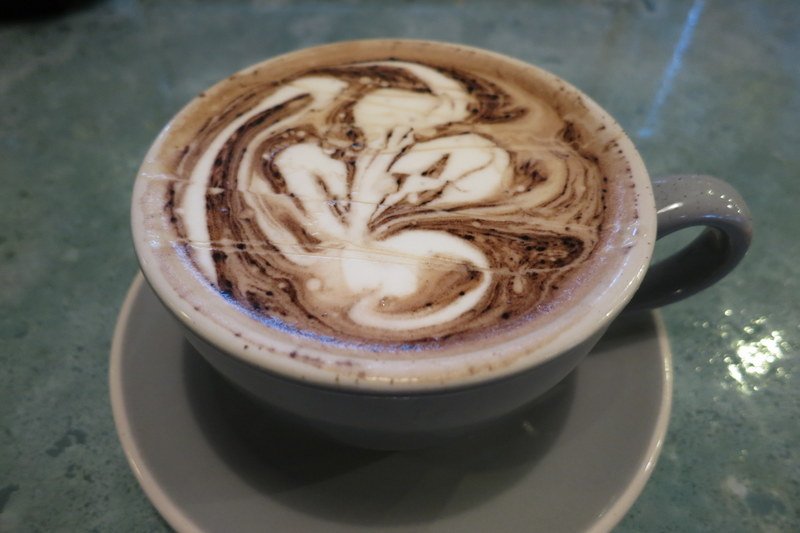 A Rozeata, espresso, orgeat, burnt cinnamon, steamed milk and I added a shot of amaro. Grappa is another option.