Video: Scuba Diving in Sogod Bay, Philippines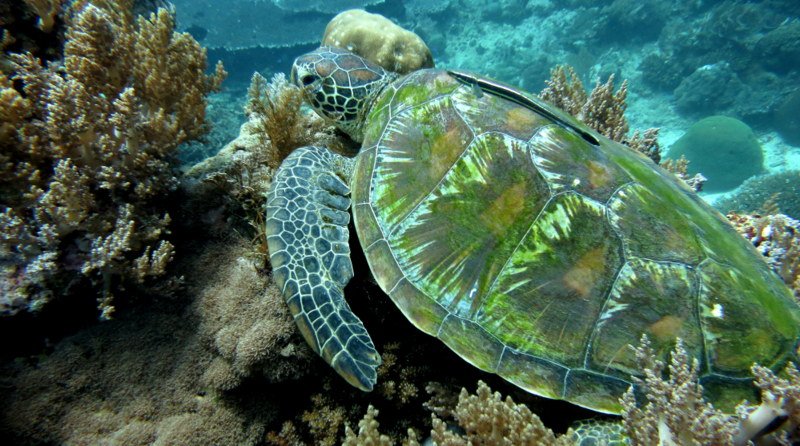 Best diving ever. OK, that may be over the top, but since being PADI-certified in 1993, I can't remember a place that was so healthy. Fantastic variety of sea life, hard and soft coral, and very few other divers — which no doubt partly explains the health of the reefs. We spent a week at Sogod Bay Scuba Resort, on the western shore of Sogod Bay in the Philippines. Arriving there is an effort — flight to Manila, flight to Tacloban, a three-hour drive to the southern reaches of Southern Leyte — which explains the scarcity of divers. But next year a new regional airport will open up the floodgates, so get there while you can.
This video compiles the best of the 16 hours we spent underwater that week. I used a now "old" Canon PowerShot S100 and its $140 underwater housing. That was the latest $300ish point-and-shoot thing back in 2012 or so. So imagine what you could gather with the new Canon PowerShot SX730, for example. Cameras such as these have an underwater white balance setting that digitally adjusts the image in the way that a red filter does, bringing back some of the colors otherwise lost. (The 5 year old version of it is not perfect and occasionally you can see some pink in the white patches of heavily blue, high-contrast, greater distance shots.) Still, for anyone not ready to go all out for the thousands of dollars of a proper camera and housing, this is better than just "all right."
The video runs just under 19 minutes and I've obtained permissions from Marianne Flemming to include four of her songs so you don't need to listen to bubbles for that long. (I played bass on two of them and we still get the band together for a reunion every once in a long while. She's in the Portland area; follow her on Facebook to see where she's playing next.) Let me know what you think!