Photo Gallery: Vietnamese Water Puppets in Ho Chi Minh City
I've gathered a few photos to go along with my article about Vietnamese water puppets. Read the story that goes with the photos
Puppets with movable arms perform a synchronized dance that must require some serious negotiations among the hidden puppeteers behind the curtain.
One puppet captures another in his fish trap.
The fisherman floats his boat across the water while fishing, but also enjoys a smoke while he's at it:
The "stage" is actually a pool.
The host and narrator and trickster Uncle Teu taunts a dragon.
Puppets and puppeteers are coordinated to perform rather tricky tasks.
Along with common villager characters come a variety of farm animals and mythological creatures, from water buffalo and birds to dragons, fairies, and sea monsters.
Dry ice creates a foggy lake.
The dragon makes its appearance.
And with a bit of spark shooting, the dragons can battle each other.
Souvenir puppets are sold outside the theaters in Hanoi and Ho Chi Minh City.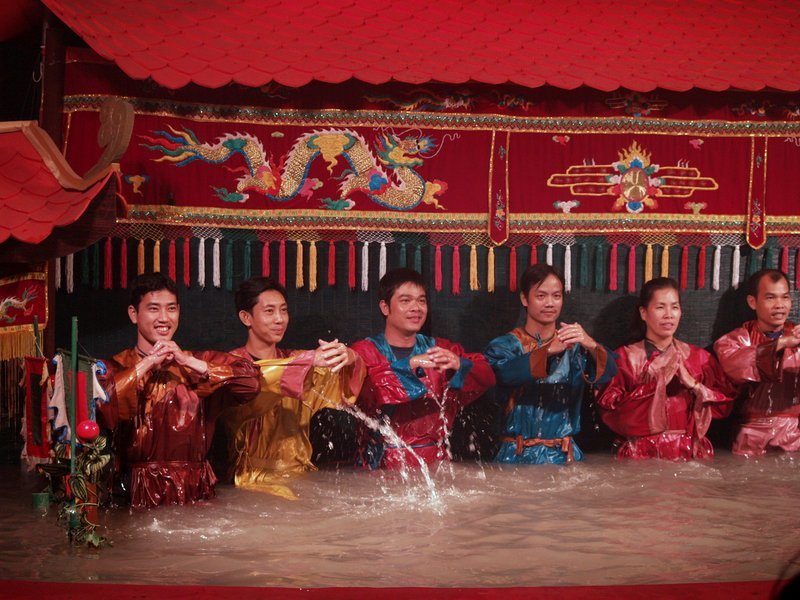 Curtain call for the soggy puppeteers. Find out more about traditional Vietnamese water puppetry here on The Mad Traveler.

See some of my posts about Vietnam over on The Blog (revtravel.com)