Best Hikes Milwaukee – FalconGuides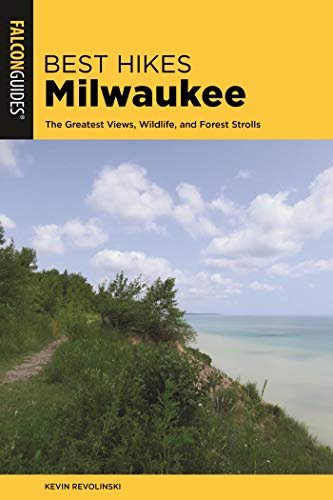 Milwaukee as a hiking mecca? You better believe it. Thanks in part to great preservation and protection efforts over the years and thanks to some dramatic work in the Nature department (especially that done during the Wisconsin Glacial Episode of the last Ice Age), hiking in the Milwaukee area is rather extraordinary. From the dunes and cliffs along Lake Michigan to the kettle lakes, towering kames, and Ice Age National Scenic Trail segments through the Kettle Moraine State Forest (North and South Units), Milwaukee trekkers have abundant options for natural beauty. Horicon Marsh, the nation's largest freshwater cattail marsh, is a short drive away as is Volo Bog just over the border in Illinois, offering great birding, unusual ecology, and educational centers to enrich your hike.
Best Hikes Near Milwaukee brings together the best of the best hikes in this corner of southeastern Wisconsin and provides:
Accurate trail maps
Comprehensive hike descriptions
GPS info for trailheads
Simplified mile-by-mile reference points and directional cues
At-a-glance info about time, distance, difficulty, dog permission, fees, best season, and more
A chart to help you sort hikes for different purposes (geology buffs, dog owners, hiking with kids, etc.)
Abundant text boxes relating fascinating information about history, geology and more
The 224-page book contains 47 hikes and color photography.
Author Kevin Revolinski is no stranger to Wisconsin outdoors. He grew up in Central and Northern Wisconsin, schooled in Green Bay area, and now lives in Madison. He is a a frequent guest on Wisconsin Public Radio. His other books include Best Tent Camping Wisconsin, 60 Hikes Within 60 Miles Madison, Paddling Wisconsin, Best Rail Trails Wisconsin, and Best Easy Day Hikes Milwaukee. (He is also the author of several brewery travel guidebooks, including Wisconsin's Best Beer Guide.)
Photos from Milwaukee's Best Hikes: