Traveling Madly in 2013: My Year in Review
It's been another busy year, especially travel-wise as I flew twice one-way all the way around the world on the usual extended work trips. 14 countries this year, adding three first-timers: Austria, Slovakia, and Hungary.
I returned to my favorite city Istanbul to be featured as a guest on a panel about yogurt during Gastro Istanbul last May. I love exploring in Istanbul and there are still a number of blog posts and photos I'd like to put up in the near future. As always, I am way behind on all this, having enough trouble just getting through book projects and article assignments plus the traveling itself.
I also returned to the Black Sea, Ankara, and finally visited the historical Ottoman-style (and UNESCO-honored) Safranbolu. Despite all the visits and the year living there, I cannot believe just how much more there is of Turkey that I haven't even heard of, let alone visited.
A trip to Okinawa for an assignment expanded my coverage of Japan and I got up close with some humpback whales. I visited Japan three times this year and keep finding more to love about the place, especially their growing craft beer market. I also ate raw chicken on a personal self-dare. Something I would only do in Japan where they are so serious about their raw food that I could trust it.
Fellow travel nut James Clark wins the Most Frequently Met On the Road award. We bumped into him in Ho Chi Minh City during the Tet holiday, Bangkok, Istanbul and he came to visit us in Madison last summer. We took some time to hunt down great coffee in Istanbul.
When Tip and I left Istanbul, we could already see something was brewing down in Taksim, and sure enough, by the time we returned to Madison, political protests had erupted. In fact, as we left Thailand politics were already in the streets. Plus, there were those Madison protests at the Capitol. Am I detecting a pattern here?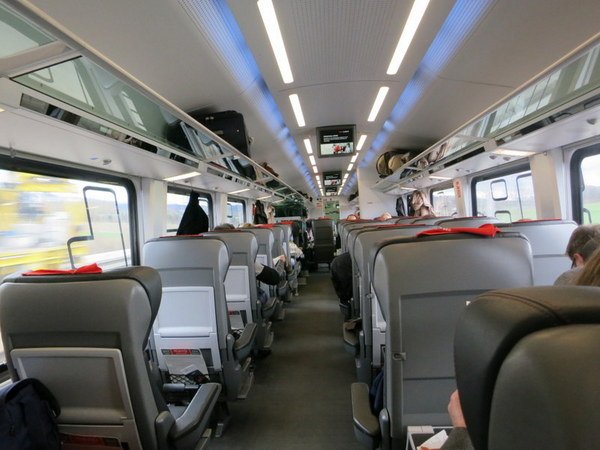 For the first time, I used a Eurail pass, visiting Munich, Brno, Prague, Kutna Hora and the Bone Church (again), Budapest, Gyor, Bratislava, and Vienna. Another assignment got me on a Danube River cruise. (Pretty awesome, by the way.)
My New Books

Michigan's Best Beer Guide and Camping Michigan arrived in bookstores in 2013 as did a newly updated 3rd edition of Best Tent Camping Wisconsin.
But much of the book work in 2013 revolved around paddling. I made 40 different canoe (or kayak) trips throughout Wisconsin for a book which will be titled Paddling Wisconsin, to be published by FalconGuides in the spring. That pretty much took all my energy last summer as we loaded up a canoe on the car, drove a few hours to a river, paddling a few hours, ate peanut butter and jelly sandwiches, biked back to the car, loaded it all up and either camped that night or drove all the way home. Rinse, paddle, repeat.
Books I've Read
I'm still quite thrilled with the works of David Mitchell and enjoyed Ghostwritten and The Thousand Autumns of Jacob de Zoet, which is set in 18th century Japan and thus a bit more interesting for me as I continue to travel there (a couple of centuries later, admittedly).
I satisfied my past-time passion for sci-fi with a couple classics I had missed along the way: Do Androids Dream of Electric Sheep? and Ender's Game (which I rushed to read before the movie). Listened to the audio book World War Z: An Oral History of the Zombie War (after seeing Max Brooks speak in Madison) while on the 6-hour drive back from last month's Michigan beer book tour in a pretty bad winter storm. Kept us alert for the incredible number of people who drive like zombies, both the traditional variety and the "28 Days Later on Crack" variety as Brooks himself referred to the movie version of his book. Plus I read the award-winning young adult (apparently) novel Ship Breaker by Paolo Bacigalupi. He is also the author of The Wind-Up Girl, an excellent dystopic novel set in the future in Bangkok. (Loved this!) One can see his ideas of the future already forming in this earlier book, which is also enjoyable.
I was a bit lukewarm on the novel All That Is, but couldn't put down Paris Architect. I finally got around to reading the graphic novel Maus I: A Survivor's Tale: My Father Bleeds History. The The Art of Fielding was fantastic, in part because it was set at a fictional liberal arts college in Wisconsin. I started others (The Museum of Innocence, Irving's Last Night in Twisted River), read excerpts of several nonfiction works, and am probably forgetting one or two others. I feel I need to read a lot more in 2014; I'm slacking.
What's In Store for 2014?
Back to Asia, of course, and back to Turkey. We still haven't decided on some new possibilities: Spain? Sri Lanka? Mongolia? Finland? Will I ever get to Borneo? Iceland? Who knows? But next summer will definitely involve hiking as I work on Best Hikes Near Milwaukee. I expect some more time on the awesome Ice Age National Scenic Trail. There may also be a Minnesota's Best Beer Guide in the works. And I am already at work on some fiction writing – a collection of short stories I will eventually either shop around for a publisher or give the e-book method a shot.
Here's hoping that 2014 is even better for everyone than 2013. Happy New Year!