Hot Springs On Tap: A National Park's Brewery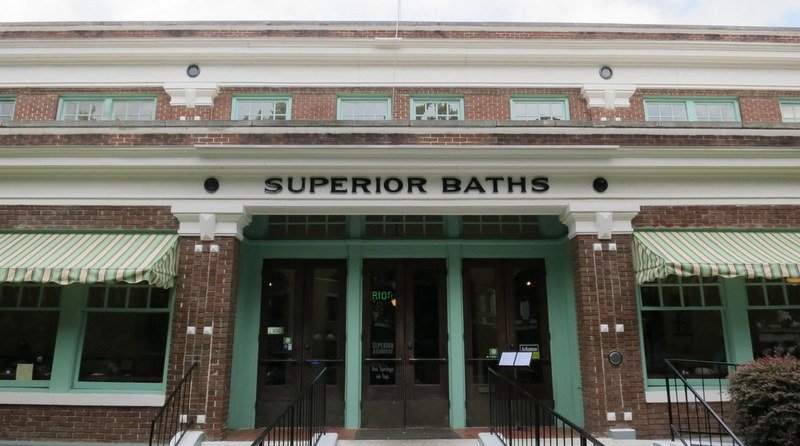 The National Park Service turns 100 this year, so why not lift a pint to celebrate? Better yet, go to Superior Bathhouse Brewery and Distillery inside Hot Springs National Park and you'll be toasting with beer made from the park's own natural hot spring water.
Yellowstone may disagree, but Hot Springs, located in the city of the same name in Arkansas, is arguably the oldest national park. While the National Park System was still nearly a century away, the federal government established Hot Springs Reservation, the first federally protected land of its kind, in 1832. Without enforced regulations, however, visitors and entrepreneurs came from far and wide for the purported healing waters, establishing bathhouses and a community around them. "The American Spa" was born. While the 5,550-acre park contains part of the forested Ouachita Mountain Range, most visitors associate it with a row of eight early 20th-century bathhouses.
In 1983, Superior Bathhouse was the last of them to close. (Buckstaff Bathhouse was the only one that didn't). But the structures were deteriorating and so in the early 2000s, the National Park System received federal funds to preserve them. In 2011, the park decided to try leasing the individual bathhouses for business ventures both to protect the structures and to honor their history of providing services to the public. Rose Schweikhart, a homebrewer, saw the request for proposal and had an idea: "Someone has to make beer with this spring water," she decided. Her 85-page proposal received approval and Superior Bathhouse re-opened as a brewery in 2013.
A youthful appearance and an almost giddy (and contagious) enthusiasm make the 30-something Schweikhart seem even younger. Originally from New Jersey, she fell in love with beer during a year living in England. The British brewer's yeast she uses is an homage to that experience. But while she leans toward pales ales – such as her Superior Pale Ale (SPA) – and stouts, the water, similar in chemistry to that of Köln, lends itself to German brews. Her Hitchcock Spring Kölsch is a light refreshing brew. In keeping with the spa theme, she also acquired yeast from Chaudfontaine, a town in Belgium also known as a spa destination.
Beyond the hostess station when you walk in the front doors is a marble reception counter and a wall of small lockers once used for bath patrons' valuables. A 16-tap draft system descends from the ceiling, and a few guest beers mingle with the house brews which are marked by tap handles with little bronze bathtubs on them. What would have been the bathhouse's mosaic-tiled lobby is now a tasting room with communal tall tables, and chairs lined up at a low bar along the front windows of the building looking out onto the magnolia-lined Central Avenue.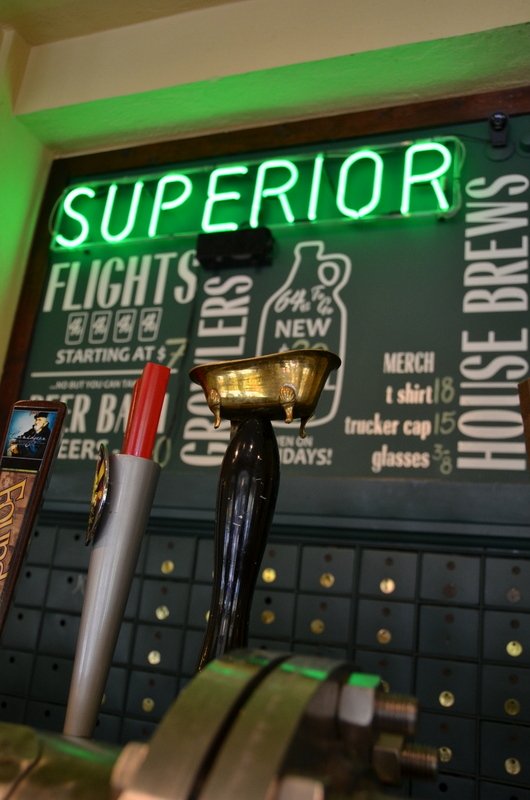 Repurposing an old building as a brewery has become rather common, but as the bathhouse is individually listed on the National Historic Register and is also part of the Bathhouse Row Historic Landmark District, modifications to the structure had to be carefully done and pre-approved. A bathhouse, however, is already made to handle large amounts of beer's main ingredient: water. Tiled wainscoting and floors are ideal for a brewhouse and the former men's bath – where the seven-barrel brewing system is located – once contained 36 tubs. Nevertheless, a series of I-beams laid across columns in the basement were necessary to support the floor sufficiently for 3,000-lb. (when filled) fermenters and a brew kettle.
"Very few springs are both hot and potable," says Schweikhart. Piped into the building, the spring water comes out already at 142°F so less energy is required to get it to the 172 degrees for brewing. She and her assistant Jimm Powell also do low temperature infusions, steeping the grains around 128-132°F, and bringing that temperature up in stages by adding smaller amounts of boiled wort, a method known as decoction mashing. Schweikhart chooses to use a premium winter barley, Maris Otter, as her base malt. "I feel I need to make something special with this water," she says, adding that this malt also benefits from the added flavors produced by the boiled wort.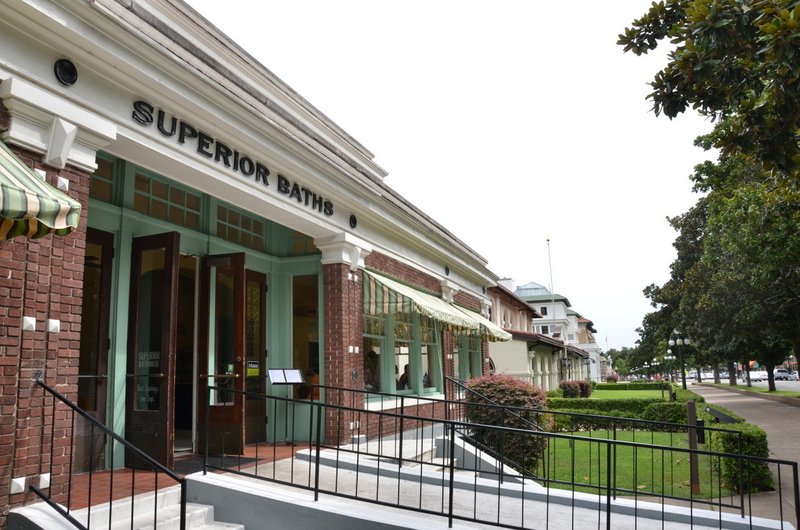 Along with some common styles, Schweikhart offers a number of creative brews, such as a golden stout or her Pumpernickel Porter with rye, molasses and, caraway. A blackberry sour ale, made with lactobacillus bacteria and Brettanomyces yeast, uses local blackberries. She also plans to use a couple of the old stainless steel bathtubs to do some open fermentation.
The family-friendly tasting room serves lunch and dinner with soups, salads, wraps and paninis, as well as gelato, Bavarian-style pretzels, and mix-and-match local artisan cheese and meat plates. The spent grains from the brewing process feed a local farmer's free-range pigs which provide all the pork for the brewpub menu.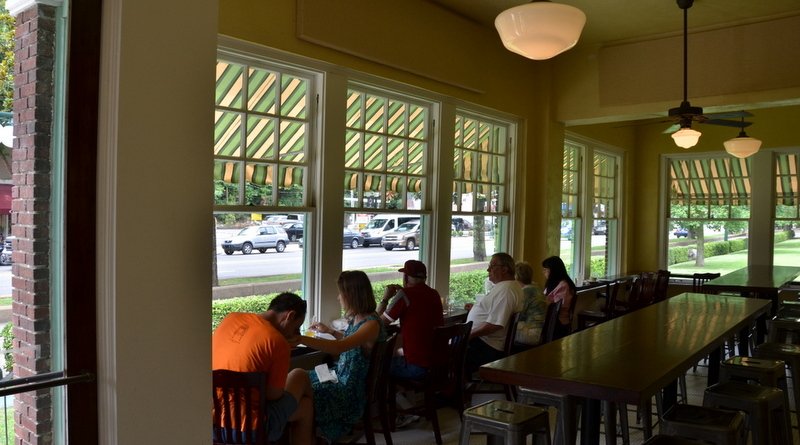 But the water remains the most fascinating of the local ingredients: As you enjoy a pint, you are drinking rainwater from over 4,000 years ago. Rome wouldn't be founded for another 1,300 years as these drops landed on the mountain behind the bathhouse. The water seeped slowly, nearly a mile down to a geothermal heat source, and today makes the upward run quickly through a fault, producing about 700,000 gallons daily from various springs. You can drink it at a couple of fountains in the park, but this is the only place you can have it after Schweikhart has worked her brewer's magic on it.
If You Go:
There is no admission fee for the national park and free tours are available of the Fordyce Bathhouse, which houses the park's visitor center.
Hot Springs National Park Visitor Center
Fordyce Bathhouse
369 Central Ave.
Hot Springs, AR 71901
(501) 620-6715
www.nps.gov/hosp
Superior Bathhouse Brewery
29 Central Ave.
Hot Springs, AR 71901
(501) 624-2337
superiorbathhouse.com